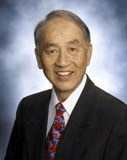 Status
Chair Professors
Name
Raymond T. Yeh
Job title
Chair Professor
Education
Ph.D. in Mathematics, University of Illinois, U.S.A., 1966.
Experience

University of Texas at Austin ,Professor and Chairman, Department of Computer Science, University of Maryland.
President, ZeroTime Lab Chairman and CEO, FunSoft, Syscorp International.
Government Management Consultant, United Nations, United States, Taiwan, Singapore, Sweden and Brazil, Corporate Advisory, IBM, GTE, AT&T, Fujitsu, NEC, Siemens and Hitachi.
Research areas
Computer Science
Web page
https://www.sdpsnet.org/sdps/index.php/about-sdps/fellows/86-dr-raymond-t-yeh/